June 2021
Umbrella Network UMB: Mainnet Launch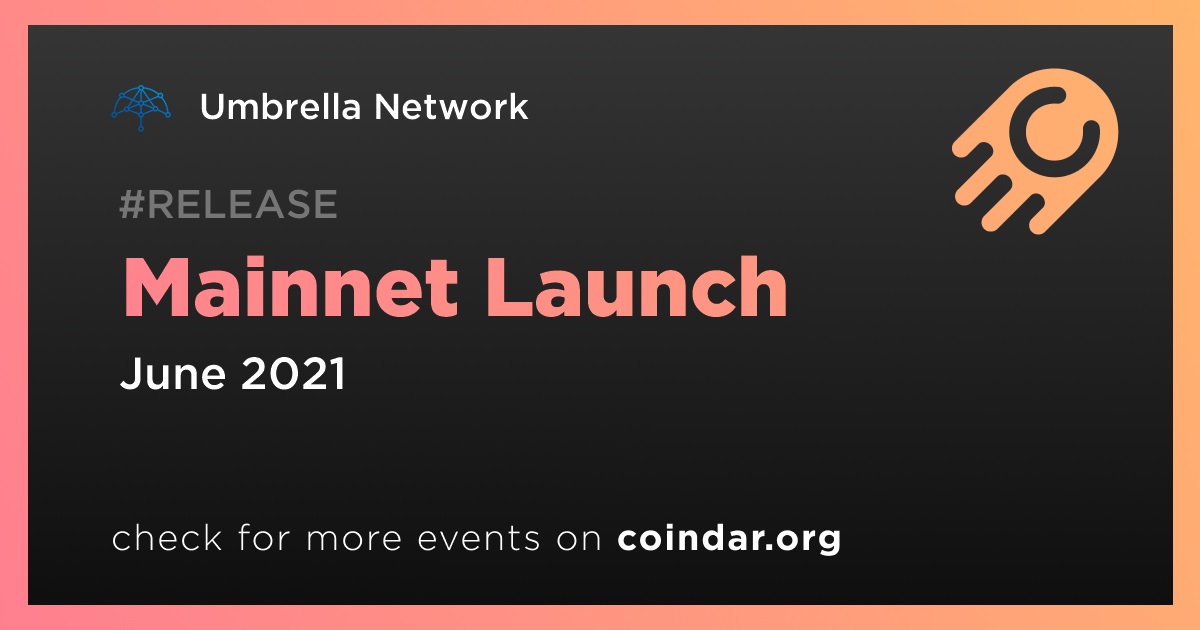 "This is our figurative showtime, raising the curtain on the primary public production blockchain for Ethereum. To launch on the mainnet is to formally open the doors to everyone and let them use what we've created. This is a major milestone and we're excited to be on target for a June mainnet launch."
A mainnet is the official final product of the blockchain project and the realization of the promise made in the whitepaper. In other words, a mainnet launch is the opening of the final product for all users.

Token swap also occur during a mainnet launch. To raise the necessary funds for development, the teams issue their own tokens on other blockchains, such as Ethereum (ERC-20). During a mainnet launch, these tokens will be exchanged for the project's own cryptocurrency.
UMB price changes after event publication
The event is about to begin
16 AMA sessions
6 reports
5 exchange events
4 partnerships
3 releases
2 token burns
1 contest
1 event related to a decentralized autonomous organization (DAO)
1 general event
1 event related to testing of new functions
1 update