July 2022
Venus XVS: Buyback & Burn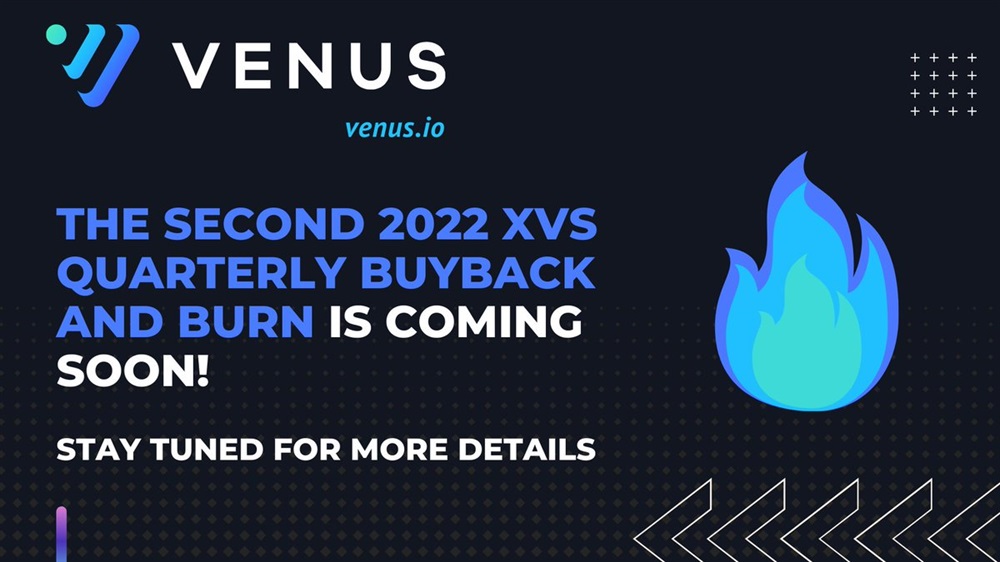 A coin burn is a process of sending a certain amount of cryptocurrency to a public address that has unobtainable private keys. In the future, the sent coins cannot be spent, thus the coin burn leads to an overall decrease in the cryptocurrency circulating supply.
The second quarterly
$XVS
Buyback & Burn of 2022 is coming 🔥 Follow our Twitter account & join our official Discord server for more details coming soon!
$XVS
#DeFi
@BNBCHAIN
XVS price changes after event publication
The event is about to begin
23 AMA sessions
8 exchange events
7 releases
4 events related to earnings
3 events related to decentralized autonomous organizations (DAO)
3 token burns
1 contest
1 branding event
1 partnership