Wizardia
WZRD
November 24, 2022 13:00
Wizardia WZRD: Live Stream on YouTube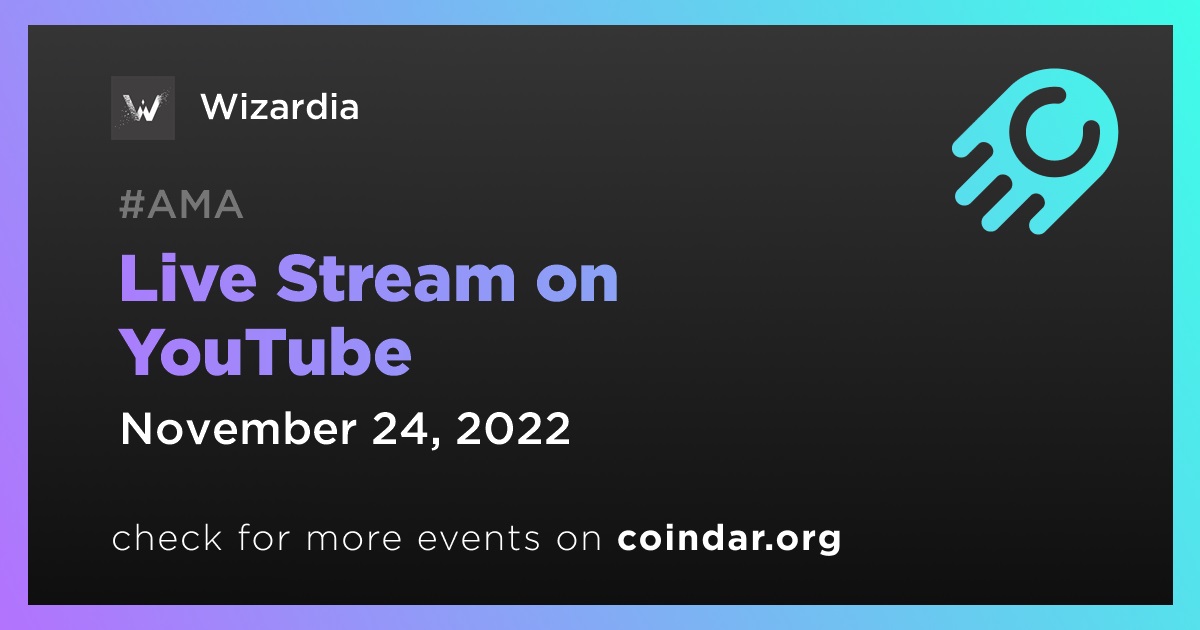 Join to live stream on YouTube
What is AMA?
An AMA (ask me anything) is a usually online informal interactive meeting where participants are free to ask the guest questions and get answers in real time.
📣Game stream + Trivia game with prizes TOMORROW! Tomorrow Mind & Ryan will have a live stream with questions related to
#Wizardia
: whoever answers correctly the fastest wins a point, and whoever gets the most points wins! ⏰ Nov 24, 1 PM UTC 📍
wizardia.co
See y'all!
WZRD price changes after event publication
The event is about to begin
10 AMA sessions
2 exchange events