Zcash
ZEC
December 14, 2018
Zcash ZEC: Zcash Community AMA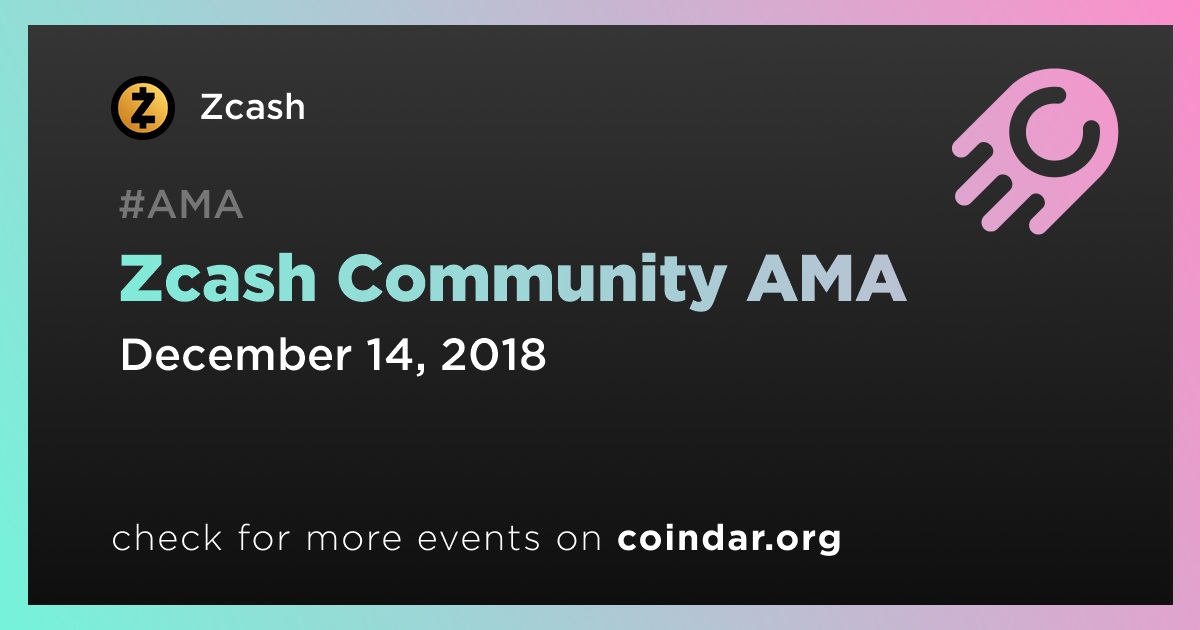 What is AMA?
An AMA (ask me anything) is a usually online informal interactive meeting where participants are free to ask the guest questions and get answers in real time.
Mark your calendar! We're hosting an AMA tomorrow at 12:00 PST/15:00 EST/19:00 UTC. The
@zcashco
team will be online taking your questions for 2 hours. We hope you can join us!
forum.zcashcommunity.com
ZEC price changes after event publication
The event is about to begin
20 exchange events
10 AMA sessions
6 releases
5 hard forks
3 meetups
3 updates
2 conference participations
1 event related to a decentralized autonomous organization (DAO)
1 general event
1 event related to testing of new functions