August 8, 2022 18:00
Floki Inu FLOKI: AMA on Twitch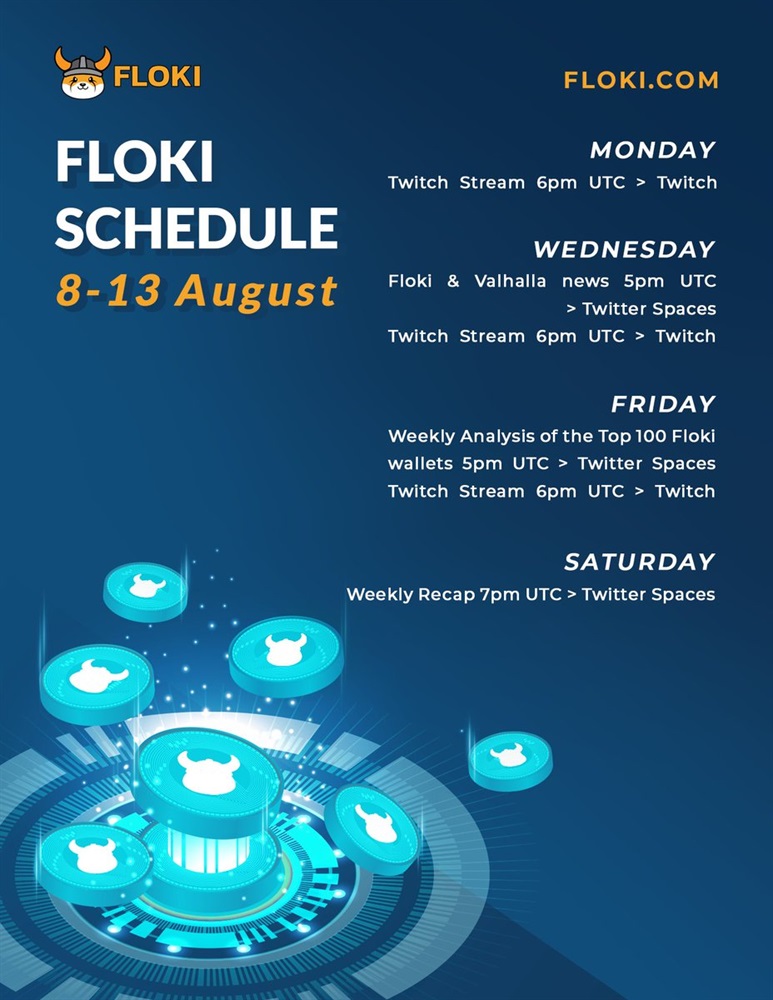 What is AMA?
An AMA (ask me anything) is a usually online informal interactive meeting where participants are free to ask the guest questions and get answers in real time.
Weekly
#Floki
Events Schedule 🛡 August 8th - 13th 🛡 Join us Mon-Sat for AMA's,
$Floki
updates,
#Valhalla
content,
#Crypto
news and more. 🔸 Events take place on Telegram, Twitter Spaces and Twitch Save this schedule so you never miss a
#Flokish
moment.
The event is about to begin
105 AMA sessions
12 exchange events
5 releases
2 partnerships
1 report
1 update
1 event related to NFT and digital art
1 contest
1 event related to earnings