Ref Finance
REF
Ref Finance to Hold AMA on X on September 21st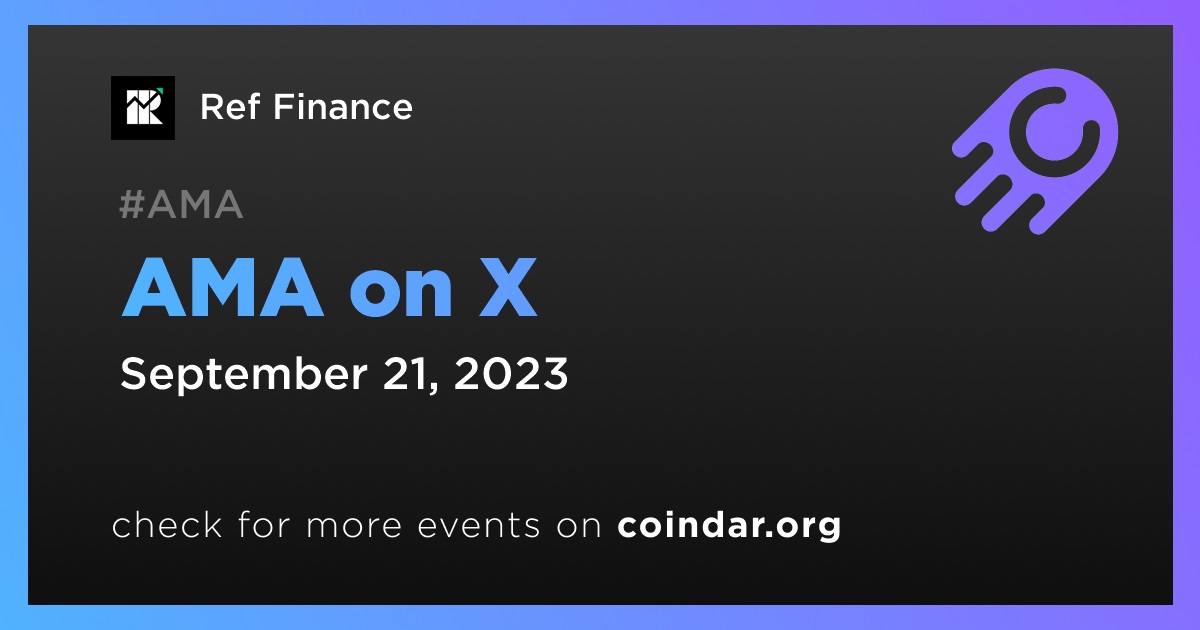 Ref Finance will host an AMA on X on September 21st featuring Orderly Network and HERE Wallet. The focus of the session will be on the decentralized finance (DeFi) sector on the NEAR platform. Orderly Network's role in powering decentralized exchanges (dexes) and HERE Wallet's user-friendly interface will be among the topics discussed.
Event date: September 21, 2023 11:00 UTC
What is AMA?
An AMA (ask me anything) is a usually online informal interactive meeting where participants are free to ask the guest questions and get answers in real time.
REF Price Changes After Event Publication
The event is about to begin